Go to the Shopify Dashboard and click settings.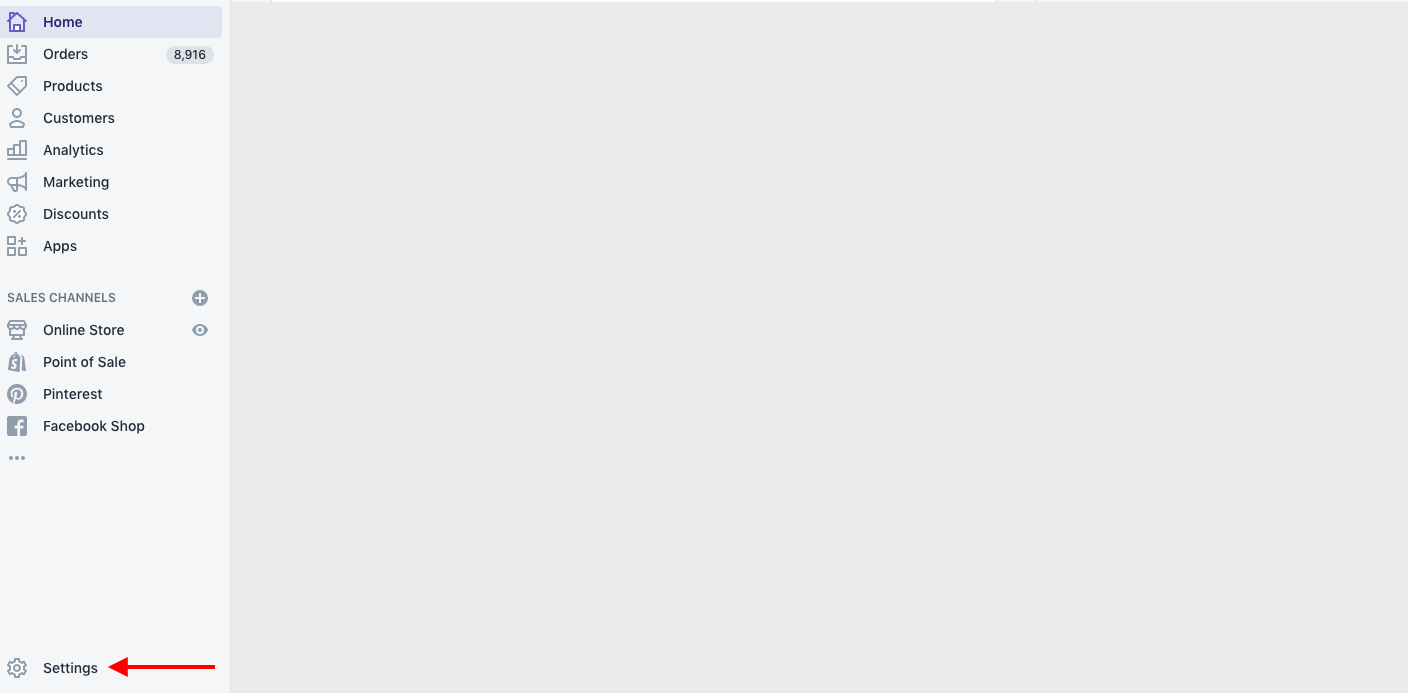 Scroll down to Order Processing and look for Additional Scripts.
Paste checkout event tracking code below into additional scripts.
Update the site ID highlighted in red.
The site ID will be provided by your Onboarding manager. The code should be updated to match your site ID and specific element names.
<!-- RetentionScience start -->
<script src="https://cdnjs.cloudflare.com/ajax/libs/blueimp-md5/2.10.0/js/md5.js"></script>
<script type="text/javascript">
{% if first_time_accessed %}
  window._rsq = window._rsq || [];
    window._rsq.push(['_setSiteId', 

'

site_id

'

]); // replace site_id with your static Site ID
    window._rsq.push(['_enableOnsite']); 
  {% if customer %}
   window._rsq.push(['_setUserId', '{{ customer.id }}']);
   window._rsq.push(['_setUserEmail','{{ customer.email }}']);
{% endif %}

/*** EVENT SPECIFIC CODE ***/
window._rsq.push(['_addOrder', { 'id':'{{ order.id }}', 'total':'{{ order.total_price | money_without_currency }}' }]); 
  {% for item in order.line_items %}
    window._rsq.push(['_addItem', { 'id':'{{ item.product_id }}', 'name':"{{ item.title }}", 'price':'{{item.price | money_without_currency }}' }]);
  {% endfor %} 
    window._rsq.push(['_setAction', 'checkout_success']);
/*** END EVENT SPECIFIC CODE ***/

window._rsq.push(['_track']);

(function() {
  var rScix = document.createElement('script');
    rScix.type = 'text/javascript';
    rScix.async = true;
    rScix.src = ('https:' == document.location.protocol ? 'https://' : 'http://') + 'd1stxfv94hrhia.cloudfront.net/waves/v3/w.js';
(document.getElementsByTagName('head')[0] || document.getElementsByTagName('body')[0]).appendChild(rScix);
  })();
{% endif %}
</script>
<!-- RetentionScience end -->