Purpose: The following guide will go over how to migrate your users from Klaviyo to ReSci.  Upon migrating to ReSci, we recommend disabling your Klaviyo emails. During this migration process, we will be exporting the following lists:
All Users

Unsubscribed Users
---
Exporting All Users
Click on Lists & Segments.
Click Create List / Segment.
Click on Segment to start.
Include the following definition to the Segment then click Create Segment.
Definition for segment
Properties about someone > Email contains @ > Type Text
Go to Lists & Segments and click on All Customers/Users.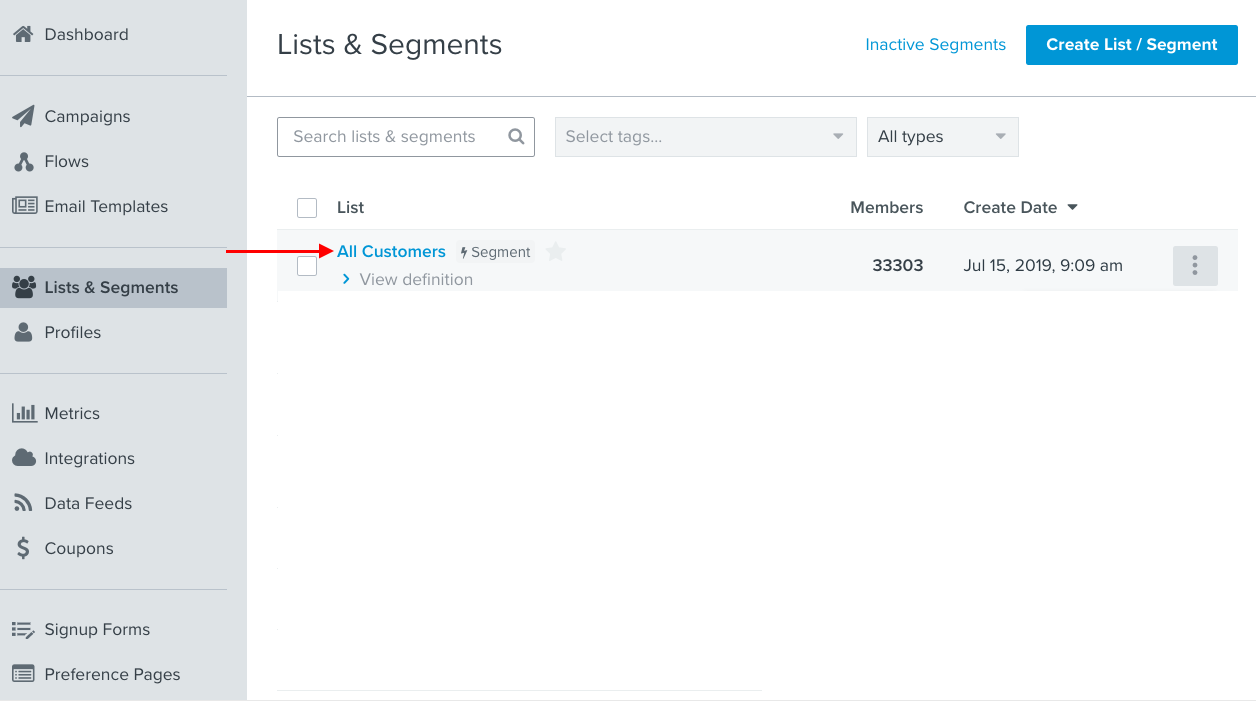 Click on Manage Segment and then Export Segment to CSV.
Be sure to select the properties below and then click Start Export.
Properties to select for export:

Email, First and Last Name, Phone Number, Address, Address 2, City, State/Region, Country, Zip Code, Profile Created On, Initial Source
---
 Exporting Unsubscribed Users
Click on Suppressed Profiles.
---
Next Steps
Once you've successfully exported the CSV files for All and Unsubscribed Users, we will begin importing the files into Cortex: