You will have the ability to rewind and fast-forward to any point in the session edit history. This feature is available now in the drag and drop email builder.
When changes are detected, a compact Undo widget displays in the bottom left corner of the stage:
The widget displays 3 actions:
Undo and Redo arrows move back and forth between changes.
A history icon that expands a timeline of the latest changes:
When the user selects a previous step, the content or row that triggered the history record displays as the selected item, providing further context.
The timeline for more recent changes is still available, allowing the user to move forward without losing any changes: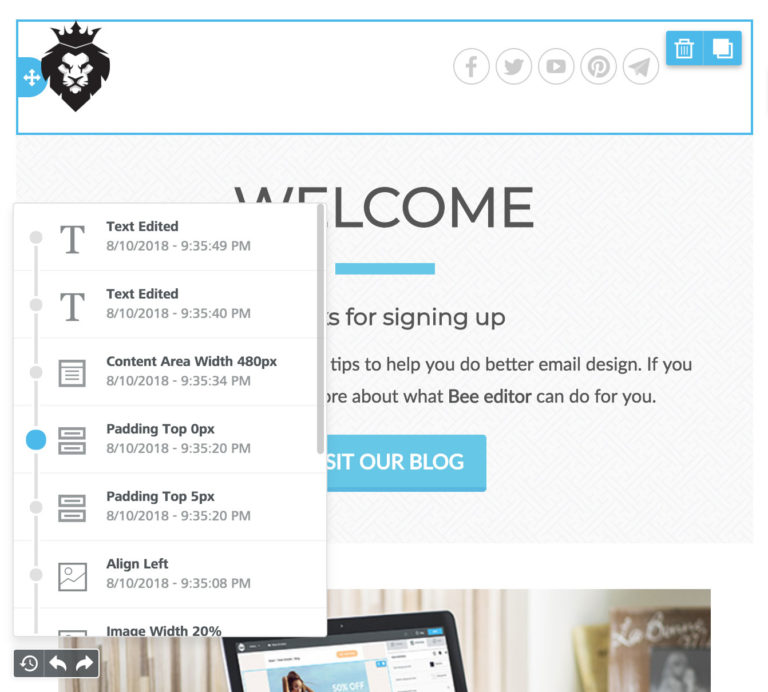 The Undo widget currently displays the last 15 edits in the timeline, but users can always rewind to the Message opened state to undo all changes since the message was initially opened in the editor.
The last saved edits are only available at the session level, so they reset every time the editor is loaded.