We have heard you loud and clear: saving emails in Cortex is a pain in the butt right now.
Here is what our product team will be delivering in terms of usability improvements for saving emails in Q4 of 2018. This will be coming in two phases:
Phase 1 (ETA: late-October 2018) - Better saving capability on email builder screen, scheduling options moved to last step, and more logical actions and warnings on the summary screen.
Phase 2: (ETA: Q1 2019) - Capability to save emails in draft that have invalid fields, save button everywhere, recover last version of an email. 
What to expect for Phase 1 (excuse the rough sketches for mockups, final product may differ):
Email builder screen:
The email builder screen will now add a "save button". Please note: if you have any invalid fields, such as null subject line, or improperly formatted URLs in your HTML, you will need to fix those before saving is allowed. We will allow saving of invalid fields after phase 2 of this project.
You will also have to save the email at least once to enable test sends.
Summary screen:
Depending on what stage you are on, you will have available a few different options. Promo blast is the above example, and you will be able to save any last changes on this screen, and then continue on to whatever action you want. We will prompt you if you have any unsaved changes and you select an action. Again: if you reached this screen with any invalid fields, you will need to fix them first before saving, at least until phase 2 of this project.
Scheduling as last step
You will no longer find scheduling options on step 3 of the builder. The current scheduling for Smart Blast is shown below. Those scheduling options will no longer be on this screen after phase 1.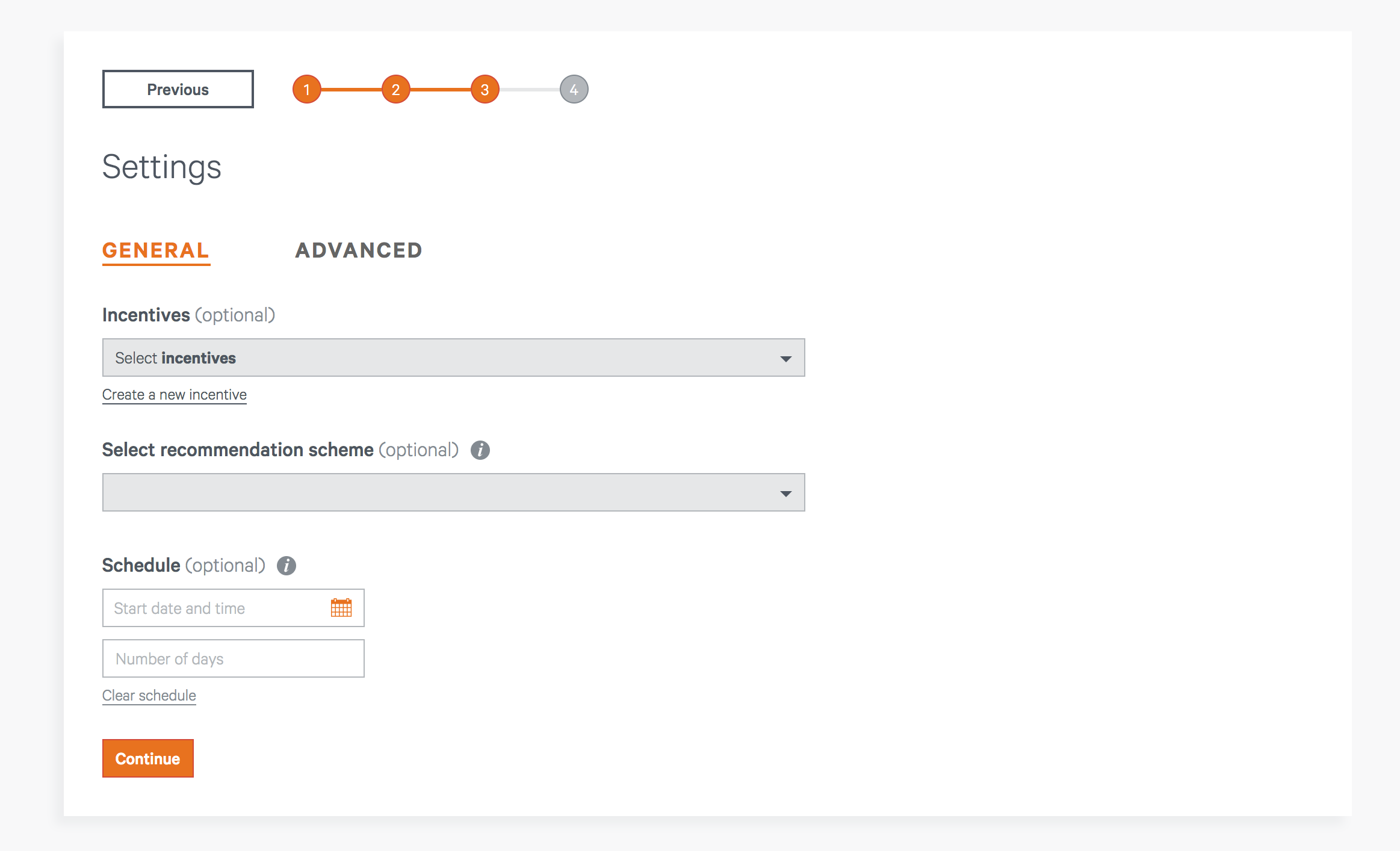 Instead, when you choose the "Continue to schedule" option here:
You will be presented with a pop-up to set your schedule, and then confirm you are done with the email and ready for it to be scheduled. You can also "Send ASAP" instead of setting a schedule on this screen.
Those will be the changes for phase 1, and we will create another update with phase 2 details in a few weeks!