Cortex will utilize its artificial intelligence to recommend the best possible product for each individual customer. Templates are ready to include targeted recommendations to your customers, leading to higher engagement and conversions. Filtering items to a specific set of users can reduce the number of emails sent, or show only default recommendations. Best practice is to prevent item targeting settings from becoming overly granular. Use item targeting with caution.
Item targeting is available in the following Cortex stages: 
New To Your brand
New + High Intent
New + Low Intent
Search Abandon
Ready to Buy
Birthday
Anniversary
At Risk of Leaving
Churned From Your Business
Needs Nurturing
Smart Blast
Promo Blast
Configuring Item Targeting Settings
When creating or editing a template, click Advanced Settings.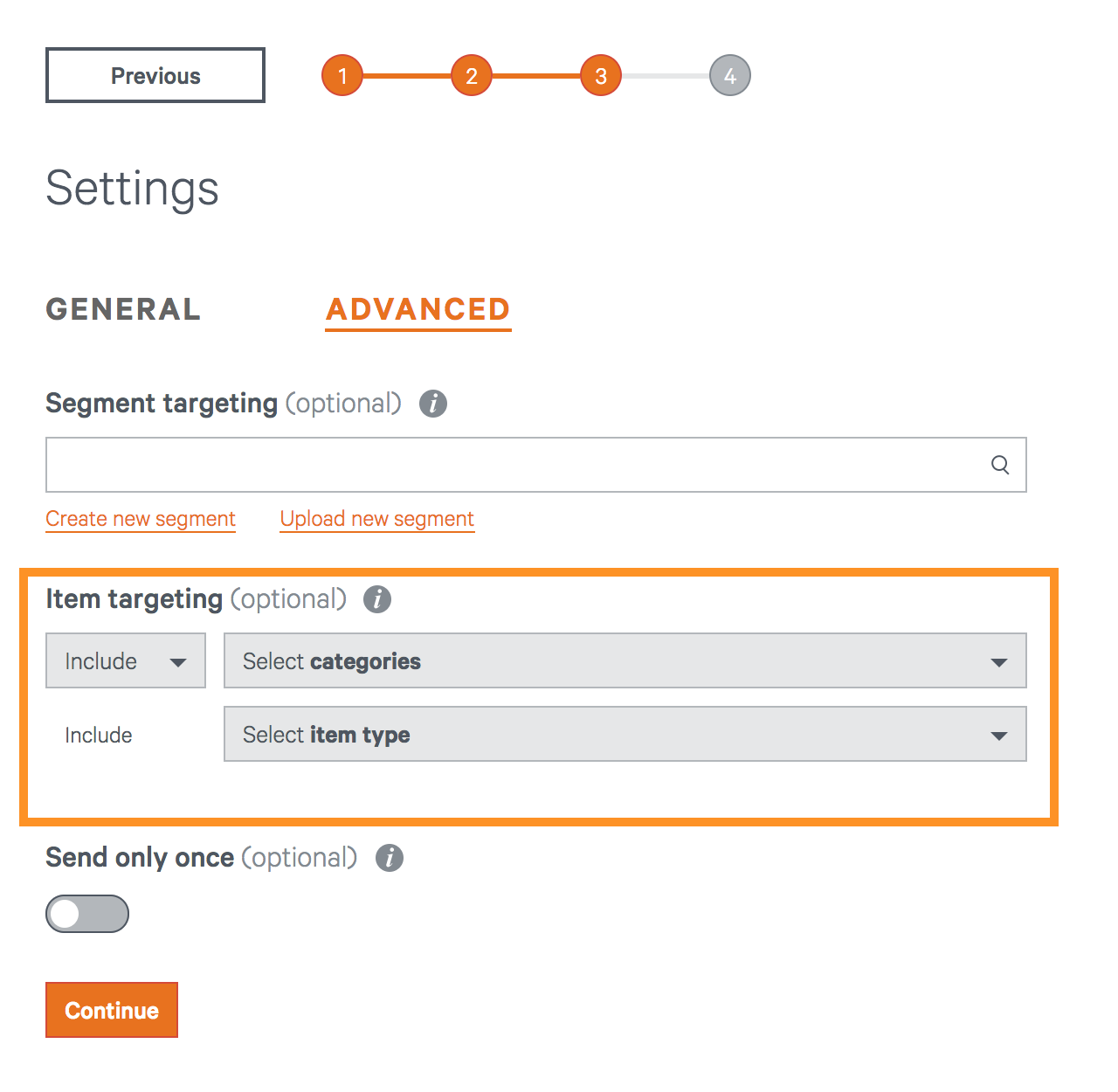 Categories to Include/Exclude: Categories can be selected to filter product recommendations to only these categories. Categories can also be selected to be included or excluded from product recommendations. 
Item Types to Include: Item types can be selected to further filter recommendable items. 
Enabling Item Targeting (If It Was Not Set Up During Onboarding)
Contact Tech Support by emailing help@retentionscience.com and request they enable item targeting if it is not already visible in your Cortex Stages.