Please click here if you are using the legacy version of Cortex.
1. Login to Cortex
2. Click On Cortex Admin on the left toolbar
3. Select any stage
4. Click "New email", then click "Create new".

5. Progress through the Email Settings and select "Drag And Drop", "Starter Template", or "Clone Layout" as the email type. 
6. In an Image block, select browse. Or if an image is populated click "change image"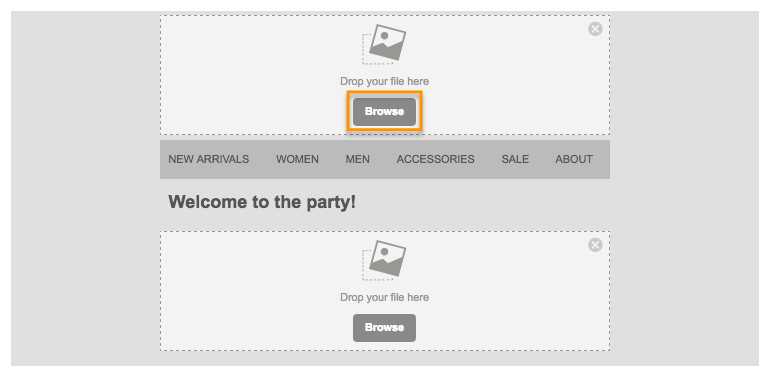 7. You now have access to your image directory
8. You can upload any images for your email templates into this directory
9. Hover over the image file 
10. Click on the preview button
11. The image will open in a new tab. The URL is the image location.
12. You can now use the image URL to populate in your "code your own" templates!
13. If using the drag and drop editor, simply select the image and it will populate in your template.
Video here for your reference.