To install your custom font you will need:
The Font Name
The Font Family
The Font Source and Font-Face files
All these resources should be available through your font provider. 
The font source and font-face files must be hosted remotely.  This means your font provider must host the files, or you must host them on your own servers.  To check your hosted files, paste the link into your browser.
Your font source will be a .woff, .ttf, .svg, or .woff2 file.  This file should trigger a download when you enter the url.
Your font-face file will be a .css file, or it will have no extension.  This file should display as .css format text when you enter the url.
If your files are not hosted you will need to host them yourself.  See Hosting Custom Fonts with Shopify for an example. 
Example Hosted Files: 
    Font-Face: https://fonts.googleapis.com/css?family=Germania+One
    Font Source: https://fonts.gstatic.com/s/germaniaone/v4/3_6AyUql_-FbDi1e68jHdBampu5_7CjHW5spxoeN3Vs.woff2
You can see the font source listed as the source url in the font-face file:

To request a custom font for your account submit a request to Tech Support by filling out this form or email help@retentionscience.com. Provide the above information to get your custom font in your account.
 
Important!
Custom fonts will not work in all email apps/clients, browsers, or operating systems. 
Gmail does not support any kind of custom fonts, not even free and public fonts or common fonts like Times New Roman.  See examples here: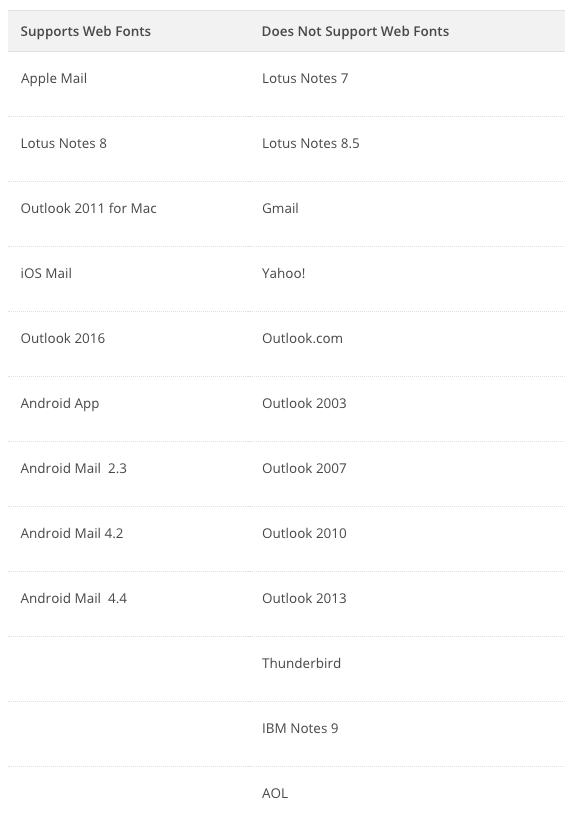 We recommend that clients build images and use image mapping to ensure that their custom fonts display consistently across browsers and clients.