Introduction
A Promotional Blast is best used for delivery-critical messaging that must reach certain users at a specific time. They are best used for single-day sales or niche cases such as a product recall where the email must reach everyone on the targeted list. A Promotional Blast puts you in control of the send and overrides any Cortex prioritization.
How to Create a Promotional Blast
1. Select Campaign from the Toolbar on the left side of the screen
2. Scroll down to Promotional Blast located in the last row of the Cortex Stages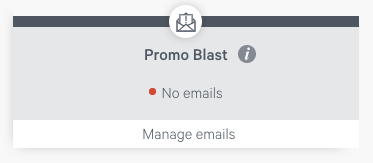 3. If you want to start with a blank slate, select "Create New." This will walk you through your email settings and will allow you to select from a blank template, starter template, or a clone from one of your existing emails. 
The quick clone button skips the email settings to get you to the template lay out more quickly. 
For our example, we'll be starting a new email and will select "Create New."
4. Fill out the name of your email in the pop up form and click continue.
5. You'll be taken to the step 1 of the report builder: Fill out From name, From email, Reply-to email address (optional): Update if you want to send emails from an address different than what was set up during onboarding. Click "Save Draft" if any changes are made and then click "Continue" when you are done.
Pro Tip: Utilize distinct and recognizable names to help differentiate experiments from one another. (Example: 20160831 New Product Promo Blast Group A)
6. Continue to step 2 of the builder to the edit email info section and fill out the email's subject lines and preview text.
Email subject lines: Add multiple subject lines for testing.
Preview text (optional): Add the text you wish to display before the subject line when viewed in the inbox. More info here. 
7. Step 3 of the builder is where you can add incentives, select a recommendation scheme, or target a segment or specific category.
Incentives (optional): Select the incentives you wish to populate or split test in the email. More info here. 
Recommendation Scheme (optional): If you want to select a specific recommendation scheme for your email, choose the scheme from the drop down. More info here. 
Segment targeting (optional): Select a segment from the drop down if you want a specific cohort to receive this email.
Item targeting (optional): Select a specific category or item type to include or exclude from the product recommendations in this email. 
8. The next step is to select the email type to work with. After you've made your choice you can select "Continue to Editor."
9. From the editor page you will be able to set up your email. Select save every once and while to save all your hard work.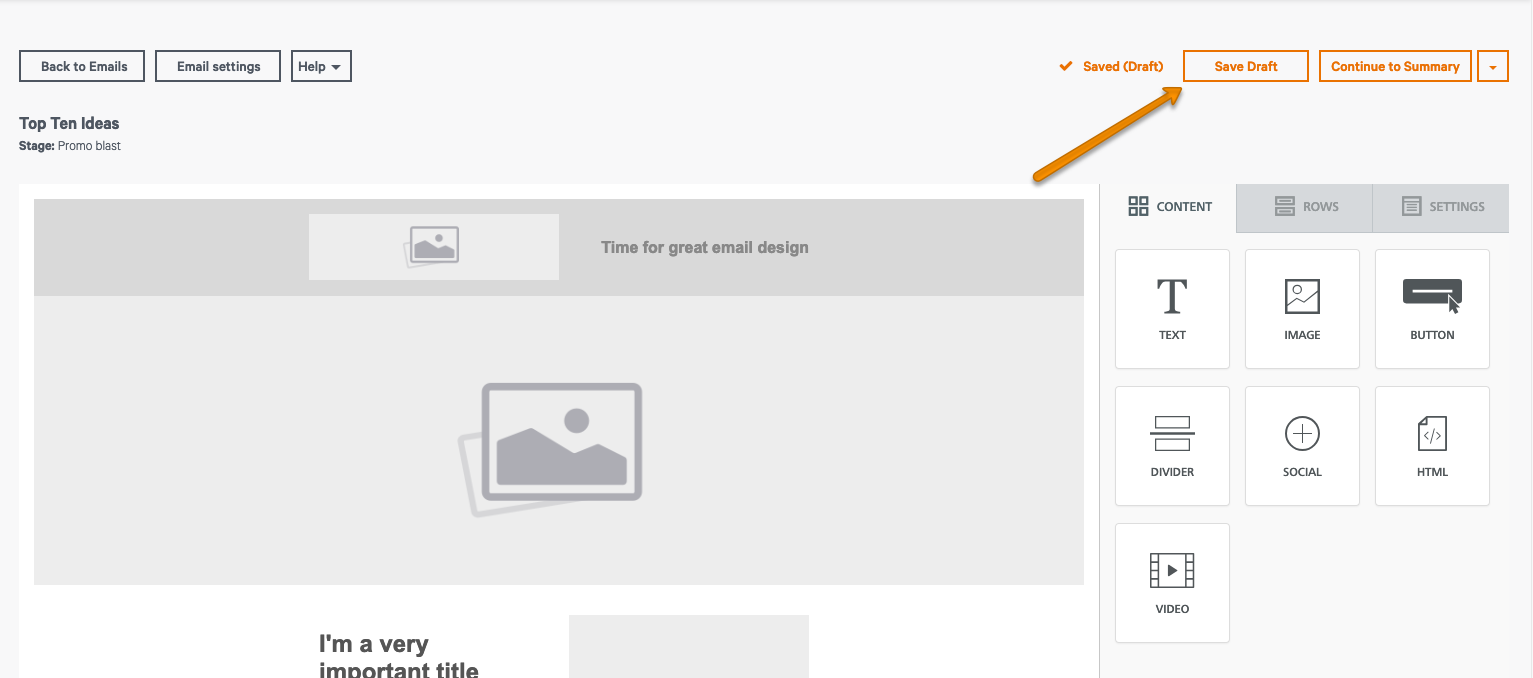 11. Once completed, you can preview your email, send a test email, or create a plain text version  of your email by going to the drop down menu in the top right hand corner. In the Drag and Drop builder only, you can export the HTML for your own purposes. 
12. "Continue to summary" will take you to the final Summary screen, where you can confirm all your settings and proceed to activate your email:
"Send ASAP" will start sending the email as soon as all the data is processed. This will typically take less than 15-30 minutes, but can take longer for larger sites with a lot of users.
TIP: We recommend creating your emails at least two hours before your desired send time. 
13. "Continue to scheduling" will prompt you with a scheduling option: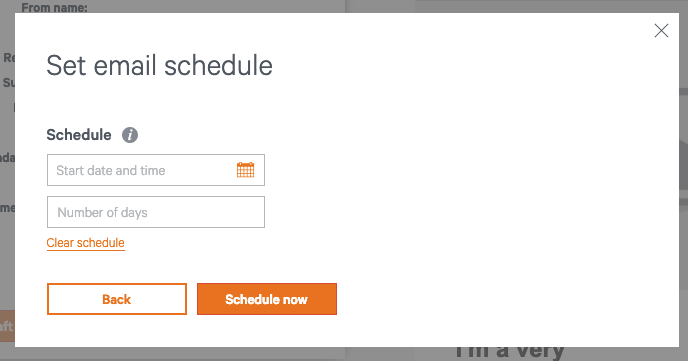 14. A pop-up will warn that this is a live send and if everything looks correct you can click yes to continue. 

15. You'll get confirmation that the email has been scheduled:
16. After clicking OK, you'll see the email listed in the Emails page as scheduled:
Additional Resources: