Introduction
A Promotional Blast is best used for delivery-critical messaging that must reach certain users at a specific time. They are best used for single-day sales or niche cases such as a product recall where the email must reach everyone on the targeted list. A Promotional Blast puts you in control of the send and overrides any Cortex prioritization.
How to Create a Promotional Blast
1. Select Campaign from the Toolbar on the left side of the screen
2. Scroll down to Promotional Blast located in the last row of the Cortex Stages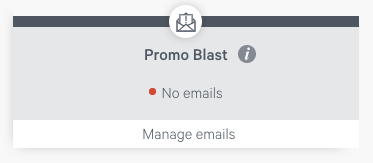 3. Select "New Email" to get a drop down menu. 
4. If you want to start with a blank slate, select "Create New." This will walk you through your email settings and will allow you to select from a blank template, starter template, or a clone from one of your existing emails. 
The quick clone button skips the email settings to get you to the template lay out more quickly. 
For our example, we'll be starting a new email and will select "Create New."
4. Fill out the name of your email.
From name, From email, Reply-to email address are optional. You can update if you want to send emails from an address different than what was set up during on-boarding.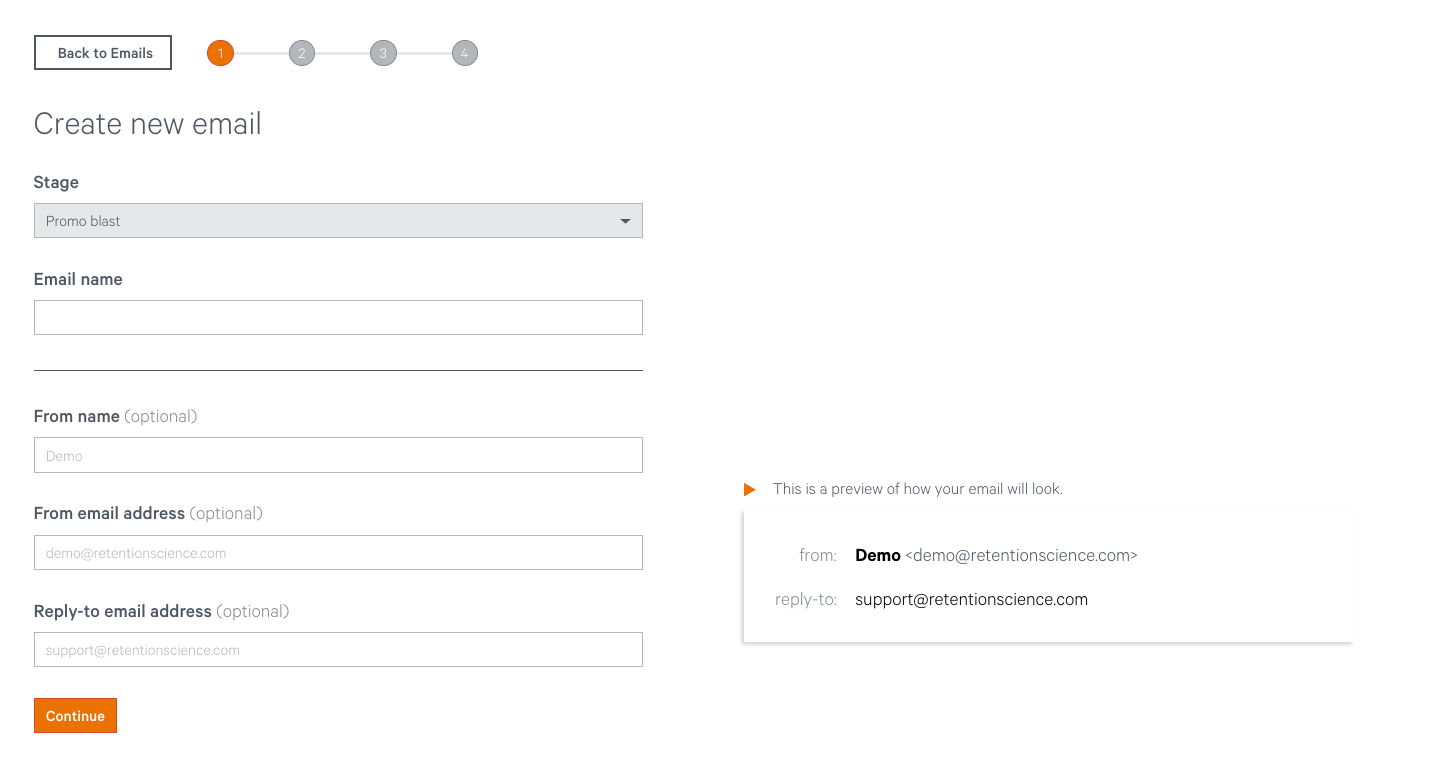 5. Continue to the edit email info section and fill out the email's subject lines and preview text.
6. The next step is Settings where you can fill out the following fields if it's appropriate:
General

Incentives
Recommendation scheme
Sendgrid categories

Advanced

Segment or Item targeting
Add Incentives if your Template is utilizing the incentive code merge tags
7. The next step is to select the email type to work with. After you've made your choice you can select "Continue to Editor."
8. From the editor page you will be able to set up your email. Select save every once and while to save all your hard work.
9. When you are finished with the setup, click "Continue."
10. From the summary page you can schedule a date for your promo blast email or select any other action listed from the drop down menu.